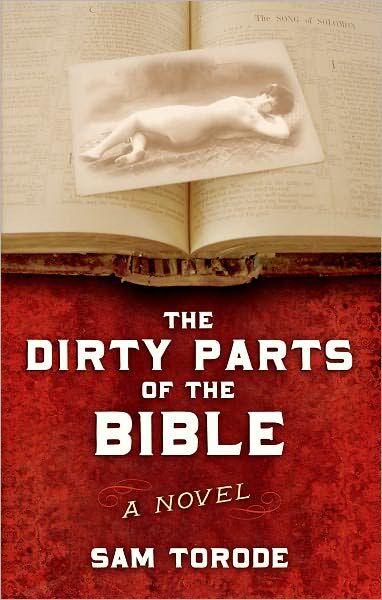 Plot
It's 1936, and Tobias Henry is stuck in the frozen hinterlands of Michigan. Tobias is obsessed with two things: God and girls.
Mostly girls, of course.
But being a Baptist preacher's son, he can't escape God.
When his father is blinded in a bizarre accident (involving hard cider and bird droppings), Tobias must ride the rails to Texas to recover a long-hidden stash of money. Along the way, he's initiated into the hobo brotherhood by Craw, a ribald vagabond-philosopher. Obstacles arise in the form of a saucy prostitute, a flaming boxcar, and a man-eating catfish. But when he meets Sarah, a tough farm girl under a dark curse, he finds out that the greatest challenge of all is love.
---
Came across this book, thanks to my mom. She'd won a $25 gift certificat for Amazon.com and gave it to me. Used the entire thing to load up on books for my Kindle. The title of this one caught my eye (and was recommeded to me thanks to Amazon), so it made the cut and I couldn't wait to read it. Dirty parts of the Bible? SO THERE!!
So not.
This wasn't a horrible book. Far from that. I did like it. I just didn't
love
it. The characters were a little blah and the "naive preacher's son going out into the big strange world" motif's a little played out. On top of that, it wasn't that long and, just when it started to get somewhere, it was done. I could have done with a little less build-up and more of a payoff.
When I got to the end of the book, I found out that the book was a modern re-telling of some old Jewish story that I'd never heard of, which in no way made me all that eager to read the original tale. I can't imagine it being even remotely more interesting than the book.
Bottom line, probably one to skip. Like I said, it wasn't horrible, but it's not a book that would immediately pop into my head if someone were to ask me for a book recommendation. Read it, if you want, but it's not really worth it, in my opinion.
~Missy